Nooyi, Narayen among US's 25 Top Gun CEOs
Nooyi, Narayen among US's 25 Top Gun CEOs
T
he times have been rather tough for the corporate world with the economic recession hitting all industry sectors. Yet, amidst all the gloom some chief executive officers managed to help their companies tide over the crisis and remain profitable.
Two India-born CEOs -- Indra Nooyi and Shantanu Narayen -- have been named among America's 25 Top Gun CEOs for their outstanding role in turning around the fortunes of their companies during a recession.
Steve Jobs, chief executive officer, Apple, also figures in the list despite his illness, for being the driving force behind the company's innovative products.
Forbes magazine has published a list of 25 such Top Gun CEOs based on a report by Brendan Wood International, an advisory agency. The CEOs have been ranked on their ability to make smart acquisitions, expand the company's value propositions and make the business profitable.
Here's a look at some of America's Top Gun CEOs...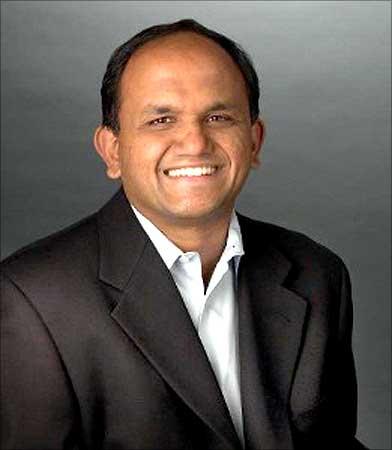 Nooyi, Narayen among US's 25 Top Gun CEOs
S
hantanu Narayen
, CEO of Adobe Systems, is ranked 16th in the Forbes list of 25 Top Gun CEOs in the United States. The report says Shantanu Narayen, backed with vast experience, knows how to position the company in the industry.
Narayen heads Adobe, which is one of the world's largest and most diversified software companies. His leadership, technology insight and operational expertise have helped the company into new markets, and extended its product portfolio and global reach.
In 2005, Narayen co-led the $3.4-billion acquisition of Macromedia, expanding Adobe's software platform and solutions, and strengthening the company's presence in key markets.
Image:
Shantanu Narayen, CEO of Adobe Systems
Photographs:
Adobe Systems
Source: Rediff.com