The world's least corrupt nations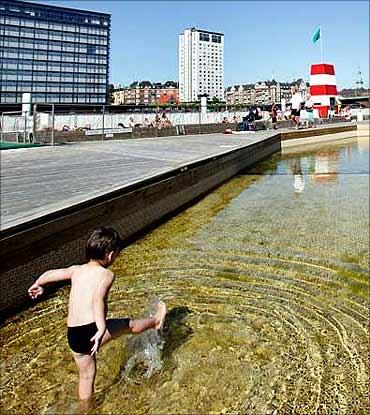 Denmark (Rank 1)
D
enmark along with two other countries have been ranked as the world's least corrupt countries.
With a score of 9.3, Denmark has consistently topped the Transparency International's Corruption Perceptions Index.
The country has a strong tradition of openness to global trade and investment, and transparent and efficient regulations are applied evenly in most cases.
Denmark also boasts an efficient, independent judiciary that protects property rights, and the level of corruption is extraordinarily low, according to the Index of Economic freedom.
Three countries share the first position in the Transparency Index.
More @ The world's least corrupt nations
****************************
India's 10 most valuable companies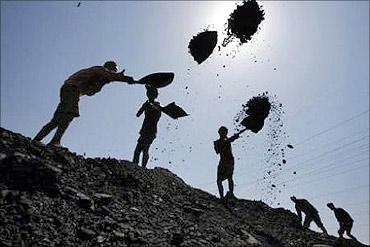 C
oal India IPO has become a runaway success, beating all records to become the largest public issue in India. The initial public offer by Coal India has generated a total demand for shares worth Rs 2,34,716 crore (Rs 2.34 trillion), the biggest in the history of India's primary market.
The state-run Coal India has surpassed the record of Reliance Power IPO that had attracted bids valued over Rs 2.05 trillion.
R-Power, in January 2008, had beaten the record of Mundra Port and SEZ's IPO that hit the market in 2007 and had received bids worth about Rs 2,00,000 crore (Rs 2 trillion).
All set to get listed on the Bombay Stock Exchange and the National Stock Exchange on November 4, CIL is aiming a plum position among India's most valued companies.
The IPO, priced in a band of Rs 225-245 per share has been oversubscribed 15.17 times.
More @ India's 10 most valuable companies
*****************************
7 hatchbacks to choose from this Diwali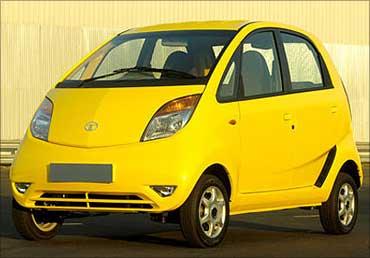 CarDekho.com
T
he year 2010 has been a year of car launches with one new model hitting showrooms every month.
So, this Diwali the Indian car buyer has ample options to choose from.
There were a number of new launches and upgrades in the hatchback category.
So, here is low down on all the choices buyers have this Diwali in the hatchback segment in two price ranges.
Hatchbacks in the Rs 100,000 - 300,000 category:
Tata Nano
-- The people's car is powered by a 35-horsepower engine and it is about 10 feet long, weighs approximately 1,300 pounds, has an all-sheet-metal body, a rear two-cylinder engine, small tubeless tires, a reinforced passenger compartment, crumple zones, seat belts and achieves a top speed of 106kmph.
Tata Nano buyers in Maharashtra, West Bengal, Uttar Pradesh and Karnataka have reason to rejoice as Tata Motors has officially opened bookings of the Tata Nano in these states.
Customers who have not booked a Nano in these states can now purchase the Tata Nano directly from showrooms.
The company has finance tie-ups with Tata Motors Finance, ICICI Bank and State Bank of India.
Tata Motors has tied up with a total of 25 banks to offer loans for purchasing the Tata Nano at attractive rates of interest.
Tata Nano's price went up by 3-4 per cent this July due to an increase in the price of raw materials.
The hike was of Rs 3,700 to Rs 6,894 for different variants, based on ex-showroom, Delhi, prices.
Image:
Tata Nano.
Photographs:
Courtesy, CarDekho.com
More @ 17 hatchbacks to choose from this Diwali
Src: Rediff