Merril Diniz
Two years ago, a piece of information posted on a website helped engineering student Ankur Kumar win an essay competition. Gratified by the win, he joined them as a content manager to help other students with similar information. Today, the final year student is already the CEO of the portal. Here's his story
I
n 2009, engineering student Ankur Kumar took part in a national level essay writing competition by the National Council of Rural Institutes. To his delight, his essay on
The Dissemination of Rural Technologies
won him second place, and he was awarded a certificate of merit and cash prize of Rs 7,000.
Ankur stumbled upon the competition through Letmeknow.in, a portal that features a gamut of student opportunities from internships, competitions and conferences to workshops, scholarships and jobs, spanning five domains technology, business, mathematics and sciences, arts and design and social sciences.
Inspired by his accomplishment, Ankur wanted to give back to the site that alerted him of the competition. He joined Letmeknow as a content manager while simultaneously pursuing a dual degree in BE Computer Science and Master's in Economics at BITS, Goa. "I wanted to help other students learn of such opportunities," he shares.
Now a final year student, he donned the mantle of CEO of Letmeknow in 2011.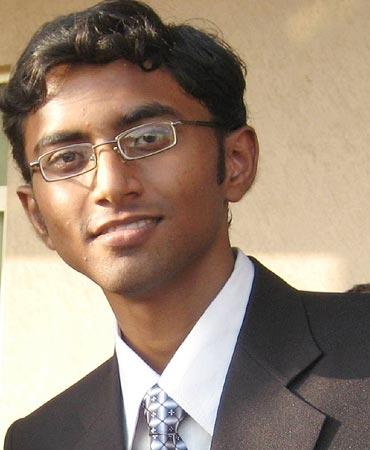 I
t all began in 2007 when Nitin Rao, a BTech student at NIT, Suratkal, first blogged (www.letmeknow.wordpress.com) about Tie-ISB's Connect forum.
Armed with more than 425 posts, 268,000+ hits and a nine-member all-student team, the blog migrated to a full-fledged website in December 2008 with a little design and tech help from Grayscale, a design studio floated by four engineering students from BITS Goa.
Now, an advisor to the core team, Nitin went on to pursue his MBA at MIT Sloan School of Management.
The opportunities posted on Letmeknow are diverse -- from the Harvard Project for Asia and International Relations and IIT Delhi's entrepreneurship initiative -- the Small Industries Management Program (SIMAP) to the Young Economist of the Year essay writing competition and interning as an Android developer. And the alerts help!
Ritesh Kumar from IIIT Bangalore stumbled upon IBM's Research lab summer internship, applied and got through.
Saket Jain from SRM University, Chennai, got a heads-up on three national and one international conferences.
This gave him enough time to prepare and present his papers. "These papers finally helped me get admitted to a US university (Western Michigan) to pursue MS in Computer Science," he shares.
What's interesting is that most of Ankur's colleagues are students who do not operate out of one city. While Ankur is currently based in Goa, CTO Karthik (middle column, second photo) is a third-year student at MIT, Manipal.
Content manager Nikita is studying computer science student at St Xavier's, Kolkata. Social media manager Shriya is from Bengal College of Engineering and Technology, Durgapur and sales and marketing manager Mani is at the Institute of Technology, BHU.

Image: Ankur Kumar