Gaurav Jain, Tech2Date.com
With more Android phones hitting the market, choosing the right one is becoming a challenge. Fear not, help is here!
A
cross the world, Android smartphones have challenged Symbian powered smartphones in last one year.
Symbian was earlier undisputed leader in the global mobile market in high-end smartphones.
Now there are vast range of Android phones available in the market and more devices are yet to hit the market.
Choosing the best Android phone is becoming tough gradually. Well, no need to worry. Here we have compiled a list of Ten best Android phones.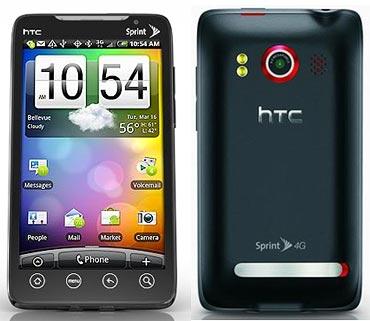 I
t is a Taiwan made smartphone boasting exquisite features. It is also one of the most potent phones on Android.
HTC EVO 4G
is the first device that supports 4G connectivity. 4G connectivity is still to hit in many countries, but the handset is doing well as a whole in terms of sales.
HTC EVO 4G has 4.3 inches TFT display screen and is equipped with 8 MP of camera to give it a significant edge if compared to other Android phones of same range. It was the top Android phone in 2010.

Image: HTC EVO 4G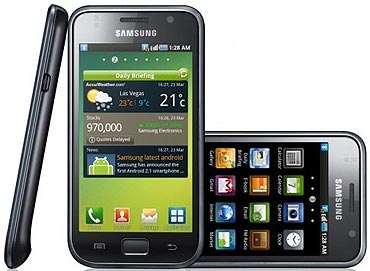 T
he success story of Android market got a boost with the launch of
Samsung I9000 Galaxy S
. Mounted with 4 inches super AMOLED screen, the phone offers best readability in sunlight.
Super AMOLED screen has worked as the main USP of the device and it matches to iPhone4′s Retina display quality. The phone has 1GHz RAM Cortex A8 1GHz processor that speeds the phone's operations. As of now, Samsung I9000 Galaxy S is one of the best proven Android phones in the market so far.

Image: Samsung I9000 Galaxy S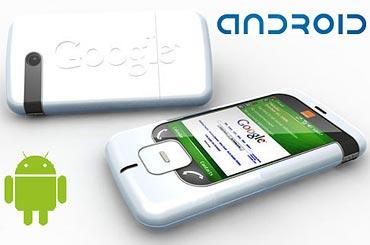 V
ery recently Micromax has rolled out high-end handsets.
MicroMax Andro A60
is its first Android phone and also it is the cheapest of all the Android phones in the market.
Image:
MicroMax Andro A60
Src : REDIFF