T
hought Leaders are defined as organisations or individuals that change attitudes and behaviours. A Thought Leadership approach gives brands a positive point of difference, forging stronger, more strategic relationships with key stakeholders, giving brands a range of competitive advantages.
A survey conducted by London-based TLG Communications lists India's top 20 corporate brands or Thought Leaders. The survey provides insights into three aspects of corporate reputation in a leading emerging market.
First, the specific benefits of being a Thought Leader; second, the core behaviours common to successful Thought Leaders; and third, entities whom local opinion formers recognise as Thought Leaders.
The study also provides three key insights:
1. CEOs can build a 'most trusted' and 'most admired' brand by defining their businesses as Thought Leaders in both western and emerging markets.
2. Thought Leadership status has a positive impact on corporate brand reputation, transcending geographies.
3. Opinion formers in very different markets and regions share similar values about corporate reputation and leadership.
And the following are the benefits of being a Thought Leader:
Most Trusted
Change Maker
Most Admired
Competitive Advantage
Cool Factor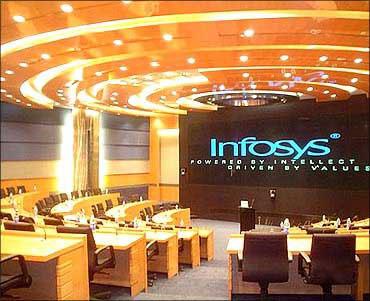 1. Infosys
I
nfosys has been ranked as the No. 1 Thought Leader in India. It is one of the few Indian companies that has changed the way the world looks at India.
No longer is India a land of snake charmers and beggars. It is now perceived as an economic giant to reckon with, bursting with brilliant software engineers and ambitious entrepreneurs. And Infosys is an symbol of India's information technology glory.
Infosys has many firsts to its name: The first Indian firm to list on Nasdaq; the first to offer stock options to its employees. . .
The idea of Infosys was born on a morning in January 1981. That fateful day, N R Narayana Murthy and six software engineers sat in his apartment debating how they could create a company to write software codes.
Six months later, Infosys was registered as a private limited company on July 2, 1981. Infosys co-founder N S Raghavan's house in Matunga, northcentral Mumbai, was its registered office. It was then known as Infosys Consultants Pvt Ltd.
The company's starting capital was $250. Murthy borrowed $250 from his wife Sudha to start the company. The front room of Murthy's home was Infosys' first office, although the registered office was Raghavan's home.
Murthy's six friends who joined hands to launch Infosys were Nandan Nilekani, N S Raghavan, S Gopalakrishnan, S D Shibulal, K Dinesh and Ashok Arora.
The rest is history.
So let us check out which are India's top 20 Thought Leaders.
Click NEXT to read on . . .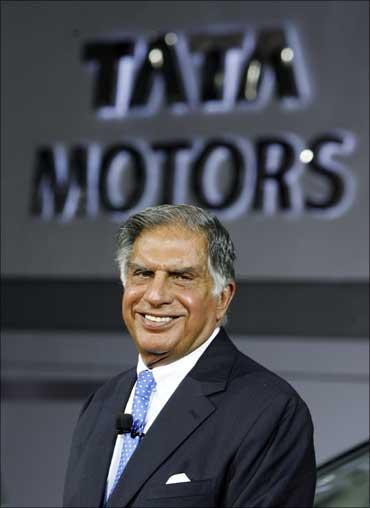 2. Tata Group
B
rand Tata, as India's second most trusted brand and second most reputable Throught Leader', has been synonymous with trust for nearly a century and half. Among various composites, Tata scored highest for display of sincerity. But it scores lowest in the area of outward appearance, usually the most visible of the 10 composites.
The Tata Group is a true-blue Indian multinational with operations in 80 countries and comprises 114 companies and subsidiaries in eight business sectors.
This composite is very important in Brand Trust, since visible, external attributes are most often used to judge internal content and prowess.
The other composite on which Tata scores low is enthusiasm, demonstrated by lower values for the three attributes, vibrancy, proactive behaviour and competitive spirit.
Click NEXT to read on . . .
Image:
Tata Group chairman Ratan Tata.
Photographs:
Reuters